Convenience, Fun Stuff, Home Improvement, House and Home, Kitchen
Clever Cutter Knife and Cutting Board Scissors 2in1
447 Orders
In Stock
(Ships Out Within 24 Hours)
2-in-1 knife and cutting board
Chops and slices in seconds
Ergonomic grip comfortable on hands
Premium stainless steel blade
No messy clean-up
Safety latch keeps it closed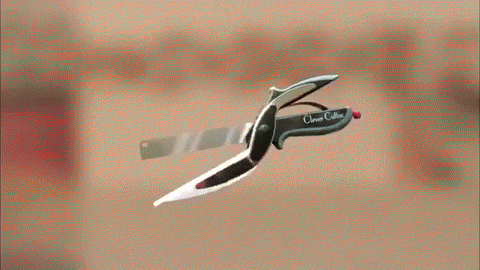 $48.90
Free Shipping Worldwide
Lifetime Warranty
Clever Cutter Knife and Cutting Board Scissors 2in1
This Clever Cutter Knife and Cutting Board Scissors is a combination of a razor-sharp stainless steel knife and a chopping board. Chop almost anything from onions, vegetables, and meat in seconds! Chopping just became much easier and much much quicker. Chop up to 10 times faster than using a knife.
Durable and Long-lasting
Made of high-quality stainless steel material that is rust resistant, sturdy and will last for a long long time.
Practical and comfortable shaped handle for a good grip. Avoid accidental cut with the safety locks at the end of the handles.
Detachable parts for cleaning easier and is dishwasher safe too.
Multipurpose
This kitchen scissors can come apart and is a cutter, slicer, chopper, peeler, bottle opener, and a cutting board! Keeps sharp for a long long time and you can detach the blades too.
You can easily make a quick salad, sliced cucumber, carrots, and other meat and vegetables. Or cut your favorite herbs without having to pull out your heavy cutting board or other tools.
Perfect for every kitchen to have. Save time and effort enabling you to prepare and cook your meal faster!