Convenience, Featured Products, House and Home
Cleaning Duster Bendable Furniture Cleaner
4,848 Orders
In Stock
(Ships Out Within 24 Hours)
Excellent to use for cleaning your furniture at home
Multifunctional flexible duster, convenient to use
Lightweight and easy to use
Material; PP, EVA, and Chenille
Size 184 x 5.4 x 5.4cm/ 72.44 x 2.13 x 2.13″
Package List:

1 x Aluminum Rod
1 x Duster Head
1 x Duster Brush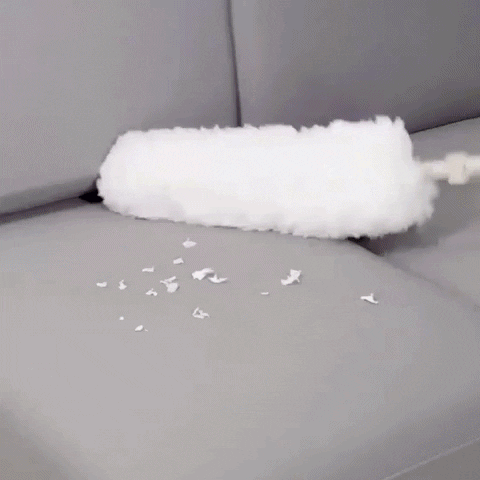 $88.90
& Free Shipping Worldwide
Cleaning Duster Bendable Furniture Cleaner
If you need a cleaning duster for your home, then you have come to the right page. Get this bendable cleaner that will be excellent to use for cleaning your furniture at home. When it comes to our home's surroundings, we make sure that it is clean and free from dust. By doing so, it prevents us from getting sick and inhaling dust particles. Those will infect us with the flu and other forms of sickness. Buy this furniture cleaner and see how it is convenient to use at home. This cleaner is a multifunctional flexible duster that can help clean the home. When you use this cleaning duster, you won't have to worry. It can cause no damage to your furniture, making it safe to use.
Convenient To Use
This cleaning duster is soft to the touch, and it has a super fiber chenille. They will help you remove dust from your furniture. It has full of suede. On its other side is a microfiber flannel that has strong friction. It removes those stubborn stains. You will be glad to know that you can use this duster to clean the surface of ordinary height furniture. Thus you will be able to clean the ceiling and those that are hard to reach. Men and women alike will love to use this furniture cleaner for their home.
Helps Clean Your Surroundings
This cleaning duster is lightweight and easy to use so that you won't be discouraged to clean. This cleaner doesn't fall off. It is also suitable to use for air conditioner tops and ceilings. You can turn this into a "U" shape design and use it to clean clothes rails and balcony railings. Plus you can also use this duster to clean light fixtures, cabinet bottom, lampshade and bed foot. There are so many ways to use this cleaning tool. You will be glad to know that you have bumped into this wonderful product.