DIY, Tools
Chainsaw Sharpener Saw Sharpening Tool
In Stock
(Ships Out Within 24 Hours)
An easy and accessible way to sharpen your blades.
Saves you time and money because you do not need to buy another blade again.
Made of high-quality material so it lasts longer.
The product has high wear resistance, high heat resistance and impact resistance features that will surely aid you in sharpening your tools.
Contains high-speed steel heads that make your work easier.
The package includes sharpening attachment, 3 polishing tools, and a ruler.
Product weighs about 41 grams.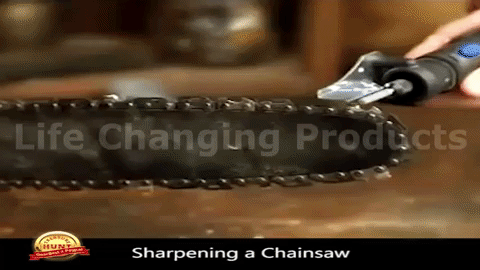 $36.32
& Free Shipping Worldwide
Chainsaw Sharpener Saw Sharpening Tool
Tired of the dull blades that you keep on using over and over again? Having a hard time looking for gadgets that could sharpen your blades? People who love crafts often buy tools that lengthen the life of their materials or even make it better. They choose products that could enhance the tools that they have. Customers buy items that could sharpen their tools, clean them or even make them look very shiny. One example of which is the chainsaw sharpener saw sharpening tool.
Product Specifications
The sharpening tool is an aid that will help you to continuously use your chainsaw. This aids in sharpening the blade of the chainsaw for better performance. The product is very easy to use. The grinder attaches to the sharpening tool wherein the sharpening will happen. It will sharpen the chains and the serrated blades of your chainsaw. The sharpening tool is made of high-quality material that could withstand the sharpening of blades. It has a high speed grinding heads that could endure the hardness of the blade. The product can also withstand high heat resistance and impact resistance. So, customers do not have to worry if the sharpener will be easily damaged.
Tool Description
The sharpening tool uses a high-quality material wherein it is very durable. Due to its being of high-quality, customers do not have to buy again and again another sharpener. This item weighs about 41 grams which have a sharpening attachment length of about 70 mm. The ruler length is about 70.09 mm.
| | |
| --- | --- |
| Weight | 0.06 kg |
| Dimensions | 15 × 10 × 3 cm |