Cars, Convenience, For Her, For Him, Gadgets, Reusable, Tools
Car Window Breaker Escape Tool
430 Orders
In Stock
(Ships Out Within 24 Hours)
Seat belt cutter + Car window breaker

Compact, lightweight, and powerful

Easily accessible, no installation required

Over 10 years saving lives worldwide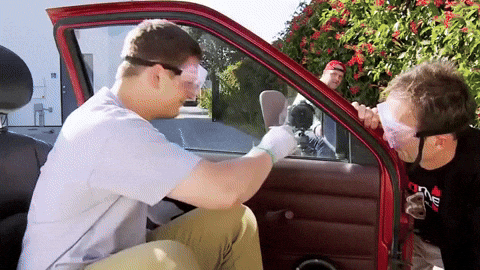 $47.00
Free Shipping Worldwide
Lifetime Warranty
Car Window Breaker Escape Tool
Being prepared always whether in an emergency or not is good. A must-have to all drivers, car owners and everyone is this Car Window Breaker Escape Tool in Keychain. No hassle of bringing everywhere with you as this tool easily attaches to your keychain. You have an emergency escape tool you can use in situations happening you need to quickly escape from your car.
This kind of escape tool is useful for when the car is drowning in water or when locks are not working and you badly needed a way to go out.
Seatbelt Cutter
Uncover the blade by pulling the tool away where it is attached.
Remove the snap of the clip by pulling or with a brisk movement using the key ring or the cable tie around the loop.

It is recommended that this tool is attached to a keychain or cable tie, or else it will be hard to pull the clip away.

Cut your seatbelt by hooking it across the belt then slice it.
Pull the tool away so it will remove from its attachment to the clip to reveal the blade. If the seatbelt jammed, cut the belt by hooking the blade over and slicing it across.
Window Breaker
The black head part is the one which you will press against the window corner of your car.
A spring-loaded spike with a high pressure will be released upon pressing against the window which will shatter the glass.

Only effective against commonly used tempered glass windows and will not work on car windshields.