Cars, Convenience, DIY, Popular
Car Trunk Tension Spring Lifting Device
1,733 Orders
In Stock
(Ships Out Within 24 Hours)
Pops open car trunk automatically
Easy to install with no tools needed
Flexible and adjustable size
Made of durable stainless steel material
Universal use
Size: 17-23 cm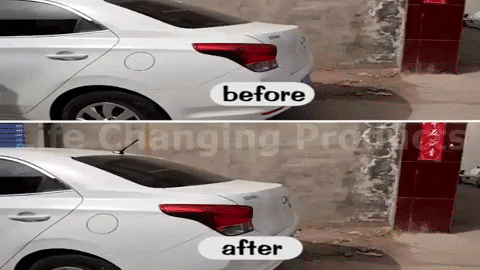 $39.99
Free Shipping Worldwide
Lifetime Warranty
Car Trunk Tension Spring Lifting Device
Keep your car trunk safe from damages while opening with the Tension Spring Lifting Device. Perfect for cars without hydraulic rods. This tool will pop open the trunk lid automatically. It has an automatic function with height adjustable to your preference. It will prevent the car trunk from bumps and damages. Also, it is now less effort for you when opening your car trunk. It will simply pop up right after opening.
Easy to Install
You can directly install the ring on the side of your car trunk. Just look for a place where you can easily hook it. But if you can't find any, you can improvise and tie a rope on the side. Use a strong and durable rope. After installing a rope, you can now hook the spring on it. No tools needed for installation. This tool is ready-to-use after purchase. A useful addition to your car tools.
Durable Construction
Made of durable stainless steel material, this spring is sturdy and wear-resistant. It will stay strong even after long repeated use. It has a flexible feature which makes it easy to be installed in any part of the car trunk. You can adjust the size so you have the control over how wide you want the car trunk to automatically open. It is lightweight but durable, which will be useful for a very long time.
| | |
| --- | --- |
| Weight | 0.3 kg |
| Dimensions | 20 × 10 × 5 cm |