Cars, DIY, Popular
Car Scratch Repair Pen Remover
805 Orders
In Stock
(Ships Out Within 24 Hours)
Applicable to any car in any color

Not suitable for deep scratches, only f

or clearing and repairing coat scratches

Non-toxic, permanent, odorless, and water resistant

Very easy and safe to use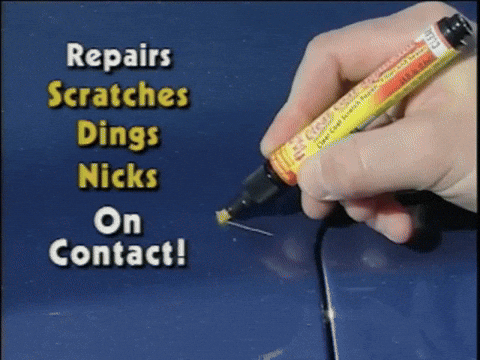 $34.90
Free Shipping Worldwide
Lifetime Warranty
Car Scratch Repair Pen Remover
Got scratches on your car? Get an unbelievably fast result using the Car Scratch Repair Pen! This is the fastest repair solution you can do by yourself to remove scratches from your car's paintwork. It works like magic! You'll be amazed how it will make the scratches fade away and make your car look new again.
Avoid expensive car repair costs and will definitely keep your car's monetary value. Unrepaired scratches might lead to rusting and will affect more your car's appearance. Worry no more as this pen will help you save the day! You can do the fixing on your own and work on it until you are satisfied enough for the result that you want.r the rust problem.
Non-toxic and Safe to Use
Make the scratches go away and bring back the brand new look using this non-toxic and odorless Scratch Pen Remover.
Gives you a permanent result and repair will last for a long time with its water resistant feature.
Use in any scratch repair coating as long as it is not deep enough. A must-have item for all drivers and car lovers!
Very Easy to Use
Use on any car and in any color. But remember that this pen is only excellent at fixing mild and simple scratches, so do not use it on deep scratches.
Has spare tips included for you to fix more scratches beautifully.
Simple steps on how to use:
Wipe first the area where the scratch is.
Open the pen and press on the damaged area. Keep pressing until the liquid flows out.
Apply to the scratched area until you are satisfied.
Let it dry.