Cars
Car Scratch Repair Wax and Sponge Kit
345 Orders
In Stock
(Ships Out Within 24 Hours)
Can be used on any vehicle, of any color without causing any damage to the paint surface when removing mild scratches in the paintwork.

Excellent  for clearing road mess and scratch repair.

Keep it in your glove box to ensure you can simply wipe away the damage for tar and road surface.

Can be used to remove all kinds of stubborn attachments such as tar, glue and DIY paint color paint etc.

Portable, non-toxic & easy to use ,3 easy steps, very simple to apply.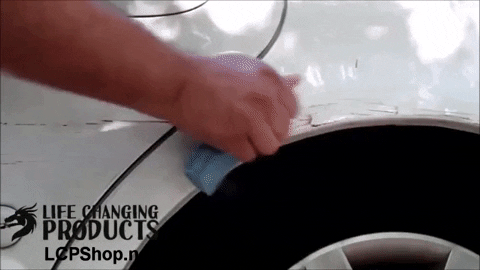 $29.95
Free Shipping Worldwide
Lifetime Warranty
Car Scratch Repair Wax and Sponge Kit
There's no other perfect wax and sponge brush combination to use for doing your Car Scratch Repair than this one! It works like magic and can bring back your car to its original and brand new look in just a few wipes. You can use this for any car in any color and it will always deliver a very satisfying result! Note that this only works for mild scratches for your do-it-yourself quick repair solution.
Do-it-Yourself Application
This wax cream and sponge combination is very easy to use and it will save you so much money than running to the nearest car repair shop. If you can see that the damages and scratches are just little and mild, you can already do it on your own using this product.
Clean first the area of your car with scratches
Put the wax/cream in the sponge
Wipe on the part with damage until you are satisfied with the look. The sponge is very smooth and soft which will not cause any damage to the surface. Even if you keep on wiping it in your car surface's, all it will do is make it shinier and will help fix the scratches.
This is a must-have in your car toolkit so you have an easy scratch repair solution kit on hand. You can already fix it anytime and anywhere you are.