For Her, For Him, Health And Beauty, Popular
Mini Butterfly Electronic Pulse Massager
472 Orders
In Stock
(Ships Out Within 24 Hours)
It aids in improving blood circulation, gradually help release muscle pain.

Safe and convenient, quick and quiet. Can be used anywhere.

Portable and easy to carry.

Helps stimulate muscle by a simple relaxing electronic impulse.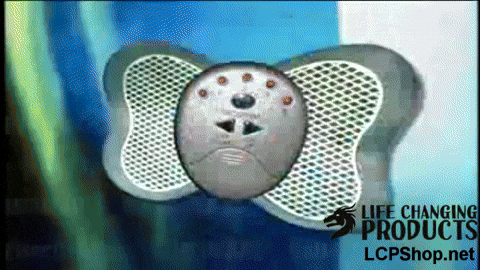 $39.82
Free Shipping Worldwide
Lifetime Warranty
Mini Butterfly Electronic Pulse Massager
With this Butterfly Electronic Pulse Massager, you can have an instant relaxing massage even if you are at home. You don't have to go anymore to a spa for an expensive waste of money. Experience the benefit of having a good relaxation at home or having your muscles toned in just a few presses on a button.
Portable and Wireless
Bring anywhere you go and achieve the benefits it can give any time you want. This massager is very small which you can easily put in your bags and purses. It is wireless too so you don't have to look for a power outlet to make it work. Very convenient and practical, you can do it any time and place you want. The discreet design can make you use it if you are in a public place.
How to Use
Place the massager in the part of your body you want to massage. It will stay in its place at it will stick in your skin. No worries about it falling or slipping.
Press the power button to turn on the device
Select a program by pressing the button with the said label. You can choose from a deep massage option to a muscle tone workout option. You can see what you selected by the LED light flashing on the device.
To select the level of pressure or intensity, press the designated arrow with the said label.
Press the button with off to stop the machine.