For Her, For Him, Fun Stuff, Games
Small Beads Magnetic Balls Toy (Set of 216)
In Stock
(Ships Out Within 24 Hours)
Strong magnetic which makes it possible to compose hundreds of millions of geometric patterns
For entertainment and creativity
Not easy to fade and can be used as magnetic jewelry
Size of each magnet: 3mm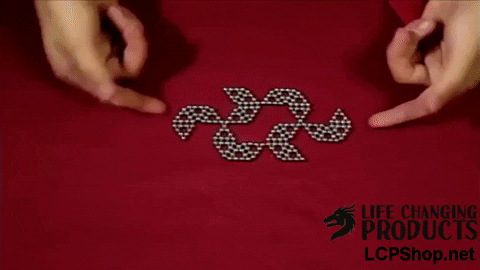 $49.98
& Free Shipping Worldwide
Small Beads Magnetic Balls Toy
Every now and then, it is good something different for playing. This Magnetic Balls Toy has 216 pieces of small beads which will provide kids and adults unlimited fun of play time. The sky is the limit to being creative for playing this toy. Build shapes or different sculptures with these little magnet balls.
Makes Play Time Creative and Fun
Develop your thinking abilities and improve intelligence while playing the Magnetic Ball Toy. 216 balls are enough to make different kinds of shapes and structures. You can lay it flat on the table or try building 3D images. You will surely have a lot of fun ideas with this toy. Improve the user's imagination and develops great thinking ability in building and assembling different kinds of things.
Has strong magnet wherein the balls easily attach to one another and easy to detach too. Can also be used as a decoration or be as creative as you can be and make accessories out of it like necklaces and braelets.
Precautions 
This toy is only recommended for ages 14 years old and above. Always watch your kids while playing with this toy. Its size is a choking hazard and is not safe for the body when accidentally swallowed. Play carefully and do not ever put in your mouth.
Guidance should always be given to children while holding these balls and should be played with care.
| | |
| --- | --- |
| Single / Pair | Single, Pair |