Convenience, Fun Stuff, Kitchen
Cool Beer Cap Bottle Opener Ring
In Stock
(Ships Out Within 24 Hours)
Stainless steel.

Opens a bottle with very little effort.

Durable, easy to use.
Protects your hands from the edges and sharpness while twisting or pulling on a bottle cap.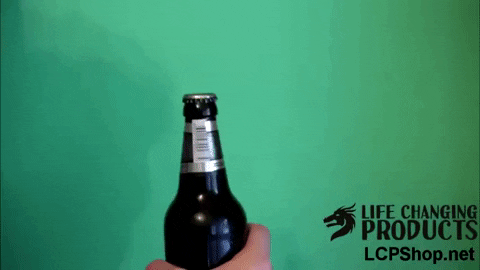 $15.00
& Free Shipping Worldwide
Cool Beer Cap Bottle Opener Ring
This Bottle Opener Ring is an instant accessory and useful tool for you. It will allow you to open your favorite bottled drink anytime and anywhere using just one hand. Wear in your thumb or pointing finger and you can easily open the bottle cap in a more stable manner.
Easy and Fun to Use
Super small bottle opener you can wear in your finger not everyone knowing that it is actually a bottle opener. You can easily put and hang it in a keychain if you don't feel like wearing it. Perfect when you are attending a party or going for a night out. You don't have to look anywhere anymore in the kitchen or ask someone for you to be able to open and enjoy a drink. You can open a bottle now on your own or open one for your friends too!
Just hook the ring on top of the bottle cap and in just one simple pull, you bottle is already opened and ready to enjoy. Open as many bottles as you want without experiencing any difficulty. You can open a bottle with just using your one hand easily. It will look so cool and fun.
Perfect item to have for yourself or as a gift idea for your friends who loves to drink. Made of stainless steel material which makes it very durable. Will not break and fade after long and repeated use.
| | |
| --- | --- |
| Color | Red&Black, White&Black |