Fun Stuff, Gadgets, Games, Popular
Fidgeting Toy Boomerang Hand Spinner
756 Orders
In Stock
(Ships Out Within 24 Hours)
Get kids off tablets, phones, TV, and video games – Builds focus and improves strategic thinking. 

Great for challenging friends to spin wars. 

No assembly or batteries required. 

Spin Toy with Hybrid Ceramic Ball Bearings for smoothness and speed.

Cool glow in the dark effect.

Fun for all ages.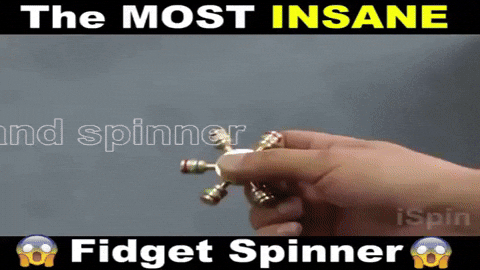 $39.95
Free Shipping Worldwide
Lifetime Warranty
Fidgeting Toy Boomerang Hand Spinner
Relieve stress and promote focus using the Fidgeting Toy Boomerang Hand Spinner. A fun gadget that requires no assembly or batteries. Fidgeting helps you think more and focus more because it aids in releasing tension out of your body. This might only look like a toy but it really has actual health benefits for everyone. Note that this is not a medical tool and should be only considered as a sensory tool to assist the user in managing anxiety, attention deficit and to relieve stress by promoting increased concentration.
Manage Stress and Anxiety by Focusing
This will help you turn your attention into something else helping you clear your mind and lessen all the tension you are feeling. This is also helpful when you are feeling nervous and does not know what to do. You can easily think and decide while spinning this around your fingers. Manage your anxiety and relieve stress while fidgeting on this toy. Spin in as long as you want and soon you will feel more relaxed. Keeping your fingers busy will remove all the anxiety and stress while also watching hot this spinner spins. You will notice that you can do the work and tasks you have after using this toy.
Small and Compact Design
It does not make any noise so even you are having class or in the middle of a meeting, it is safe to use.  You can put in your pocket so you can easily have it if you need it.