Convenience, DIY, Home Improvement
All-in-One Screwdriver Bits Tool 6in1
624 Orders
In Stock
(Ships Out Within 24 Hours)
This revolutionary, easy to use screwdriver gives you the bit tip you need for the job on hand with a single twist.
Changes bits easily and quickly with a twist. One single tool acts like a toolbox.
Magnetized, which ensures the screw stays securely on the bit without dropping.
Comes with 6 pre-loaded bits to fit virtually any screw and also adaptable which allows you to add your own bits.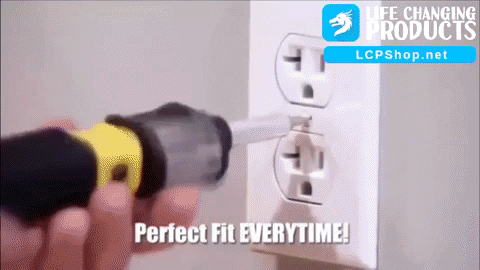 $48.99
Free Shipping Worldwide
Lifetime Warranty
All-in-One Screwdriver Bits Tool
Get the job done fast and easy with this All-in-One Screwdriver Bits Tool. Everything you need for fixing things at home, office, car, etc. is all here. You don't have to bring anymore so many tools which make it very inconvenient for you. This Screwdriver has 6 different adaptable tips all in just one handle!
Compact and Very Convenient to Use
The tool changes the tip easily by just pulling the holder and twist which tool you want to use. Every twist will give you a different screwdriver tip depending on what you need.
You don't have to bring anymore 6 individual screwdrivers whenever you need to fix something. Bringing so many tools is prone and has the possibility to be lost easily. With this 6in1 screwdriver, everything you need is all in just one handle. You will not forget to bring any tool you might need because everything now is in just one place. Super convenient and very practical tool for all fixers.
Strong and Durable Construction
Made of high-quality stainless steel material. It is strong and durable, can rotate screws easy and efficiently, and will not rust even after a long time. You can easily choose the tip you want to use with the transparent chamber which you can rotate to pick to right tool. It is very handy and has a stable and comfortable grip for the user.