DIY, Tools
Bench Vise Clamp Grinder Holder
In Stock
(Ships Out Within 24 Hours)
It keeps the power tool you are working with in place during action
Can clamp an object up to  70 mm thick
The product is made of high-quality materials which makes it very durable
The clamp has a 360 degrees function that is suited to whatever position you want it to be
You can easily attach this to any table or desks
You can use this when you are working on a DIY project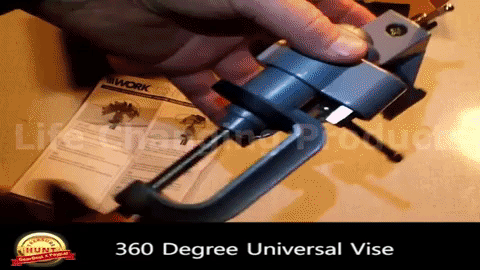 $55.44
& Free Shipping Worldwide
Bench Vise Clamp Grinder Holder
Most people have a problem in keeping a place the project that they are working with. There are gadgets nowadays that could help with the projects that your making. An example of which is the bench vise clamp grinder holder. It helps you keep in place the projects that you are currently doing. Thus, fewer mistakes and less redoing the projects.
Grinder Holder
The bench vise clamp grinder holder is best when you want to keep in place something. If you want your projects not to have unnecessary movements, this tool is perfect for you. It tightly keeps in place the object or the power tool that you are working on or with. When the project or object you are working on has a delicate part, you do not have to worry because the tool has rubber jaws which prevent it from being damaged. Thus, this does not only keep your project in place but it also makes it safe while you are using this.
This holder tool is made of high-grade materials which provide strength and reliability. Other than that, the tool is also very durable. The clamp grinder holder has a T-bar tightening which allows the accurate adjustments and also creating high pressures. It can hold 6 mils of plastic sheet which it can hold tightly by the used of the pair rubber sleeves. It is also advisable that you wear gloves when using this product. The product also has a feature that 360° rotating head with 90° pivot to put it where you want it exactly.
| | |
| --- | --- |
| Weight | 0.51 kg |
| Dimensions | 26 × 9 × 26 cm |