Convenience, Featured Products, For Her, For Him, Fun Stuff, Gift Ideas
Belt Buckles For Men Portable Beer Holder
In Stock
(Ships Out Within 24 Hours)
Portable and easy to use, a perfect way to hold your beer or can hands-free with a style
It will make an excellent gift choice for beer lovers
Can be opened when needed, and you can close it off when you are not using it
Material: Zinc Alloy
Size: 102 x 80mm/4.01 x 3.14"; circle diameter: 70mm/2.75"
Package Includes:

1 x Belt Buckles For Men Portable Beer Holder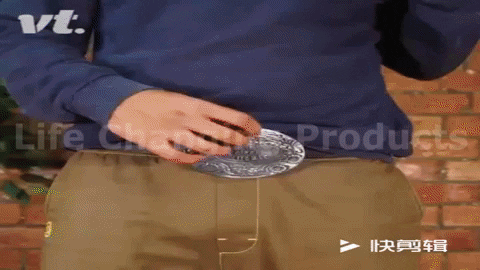 $48.02
& Free Shipping Worldwide
Belt Buckles For Men Portable Beer Holder
These belt buckles make an excellent gift choice for your father, uncles and to those beer lovers. When you gift this buckle to them, they are going to appreciate how creative and stylish it is. With this portable beer holder, they will be able to enjoy their drinks outdoors. without needing to hold their beer all the time. Especially if they are busy or when you have a barbecue party outside, and they are busy grilling. Well, they don't have to worry about anything else as they can do both. They can grill, and enjoy their beer at the same time. These belt buckles can be open when needed, and you can close it off when you are not using it.
Creative and Stylish Design
Check out how creative and stylish these belt buckles as it comes in many designs. It is so easy to use, and for sure, men are going to love it! Using it will be easy as they need only to open the belt buckle. They can place their favorite beer, cocktails and Coke cans. Let this belt buckle hold your beer so you can be hands-free. Attach the belt to the waistband, and you are good to go. You can use this belt buckle anytime, and anywhere when you are outdoors.
Perfect Way To Hold Your Beer
Let these belt buckles hold your beer. This belt buckle is perfect for picnic or camping with your family or loved ones. When you use it, your friends are going to envy you for it. They are going to ask you where you got it so they can buy it too. Share them the good news so all your friends will be able to bring it for your next outdoor activities.