Consumer Electronics, Featured Products, Pets, Popular
Bark Collar Dog Training Device
10,215 Orders
In Stock
(Ships Out Within 24 Hours)
With 4 modes: 100 level of shock, 100 level of vibration, beep, and light
Powerful devices which work up to 300 meters away
Can control 2 dogs in one remote control
Rechargeable lithium batteries, long lasting charge / Plug Types: US, EU, UK, AU
Collar Receiver: 6.2 x 3.8 x 3.5 cm / Collar Belt: 15-50 cm / Dog size: 5-50 kg
Package List:

1 x Pet Collar Receiver
1 x Nylon belt
1 x Remote transmitter
1 x Charger adaptor
1 x USB cable
1 x Test bulb
2 x Sets of contact points
1 x Manual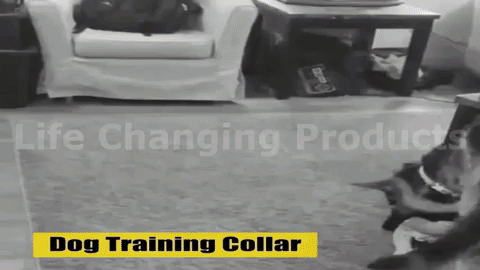 $78.78
Free Shipping Worldwide
Lifetime Warranty
Bark Collar Dog Training Device
Teach your dogs tricks and commands more effectively with the help of the Bark Collar Dog Training Device. A rechargeable device with other more functions other than shocking. It can also make vibrations, can make beep sounds, and has a light feature. Easy to control and is useful for training dogs.
Effective Dog Training
Though this collar produces shock and vibration, it is very much safe for your pets to use. Use this to teach your pets how to behave appropriately while off the leash. If you want to train your pets moving freely inside your home or outside your backyard, a Bark Collar is an ideal device to use. It will prevent them from making undesirable behaviors like barking continuously, food aggression, and ruining objects around your home. It can also help in teaching them to avoid dangerous situations like staying away from dangerous animals.
Multifunctional
With every shock delivered, your pets will have a memory that what they are doing is wrong. The pain will hurt but not too much, just enough to teach them not to repeat wrong doings anymore. You can adjust the vibration and the shock function from 0-100 to ensure which stimulation will suit best for your pets.
This device also has a light and a beep function which you can also use as signals for your dogs. The sound and the light can serve as training signals for any commands that you want to teach your dog like for eating or walking habits.
Easy Operation
You can also use this device to control two dogs in just one stimulation. It will make training your dog faster and easier. The remote control can work up to 300 meters away. So if your dogs run from a far range, you can still command and control them through the collar. Just wear the device as a collar around your dog's neck, and it is ready to use. Each device has a rechargeable function which is more convenient and practical than battery-operated ones.
| | |
| --- | --- |
| Weight | 0.4 kg |
| Dimensions | 10 × 10 × 10 cm |