Featured Products, For Her, For Him, Health And Beauty, Popular
Back Brace Posture Corrector Support Belt
6,819 Orders
In Stock
(Ships Out Within 24 Hours)
It can help correct your posture, restoring the healthier stature of your body
Reduces lower back pain, slouching and hunching
Suitable for both adults and children, can be discretely worn under clothing

Materials:

90% Polyester and 10% Spandex

Sizes: Medium: Suitable for 22.5-55kg; Large: Suitable for 55-85kg
Package List:

1 x Back Brace Posture Corrector Support Belt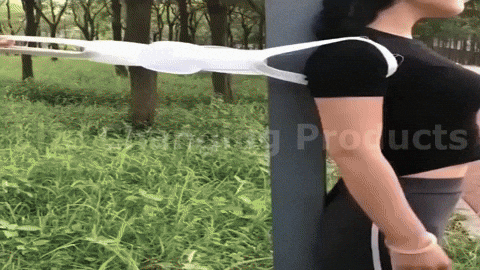 $33.60
Free Shipping Worldwide
Lifetime Warranty
Back Brace Posture Corrector Support Belt
This back brace posture corrector is suitable to use for both adults and children. You need to wear this support belt for two hours a day, and it will help you restore the healthy stature of your body. So if you know that there is something wrong with your body, then you have every right to do something about it. As for your body posture, if you feel something that needs to be done, then go ahead and do it. Acting on it while it is still early will do you good so you can fix it as soon as possible. Don't wait that your poor posture will become permanent. There are a lot of ways for you to correct it. One of the easiest ways for you to do it is to get a back brace posture corrector for yourself.
Helps Reduce Lower Back Pains
This back brace posture corrector can help reduce slouching, hunching, and it even aids in reducing lower back pains. Use this support belt, and it will help you a lot with relaxing your muscles. It will help straighten your neck, spine and your head. If you are having trouble sitting up straight, then let this belt help you correct it. Sitting on a bad posture will give you pains on your back and to other parts of your body. Especially if you are working at the office and it requires you to sit for long hours. Let this posture corrector help you lower the risk of having a bad posture permanently.
Wear It In Discreet
Everyone is going to love this back brace posture corrector as you can wear it discreetly. Then you can wear it under your clothes to avoid letting everybody knows that you are wearing one. Moreover, this support belt is fully adjustable and comfortable to wear.