Cellphone Accessories, Convenience
Earphone Holder Retractable Cable Winder
378 Orders
In Stock
(Ships Out Within 24 Hours)
Automatically winds cables and cords while it eliminating tangled cords

The only spring-loaded cord winder on the market

Winds most type of headphones, chargers, USB, Apple cables 

up to 60″ long 

The Automatic Cord Winder offers you a practical, safe manner or storing cords.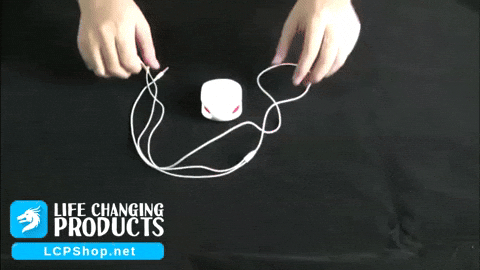 $14.20
Free Shipping Worldwide
Lifetime Warranty
Earphone Holder Retractable Cable Winder
This Earphone Holder will solve all your frustrations in fixing tangled cables. All you have to do is hook you earphone cables inside this holder, and in a light pull, this holder will automatically retract the cable inside. Super cool cable winder enables you to store your earphones effortlessly.
Compact Design
This holder fits just in the palm of your hands. You can easily slip it in your pocket or inside your bags and purses. You will not be dealing anymore in a twisted headset cable everytime you take them out of your bag. One pull and the cables will be rolled inside safe and secured. This storage holder will also extend the life of your cables and cords by not exposing it from the air which makes the wires brittle and breakable.
Made of high-quality plastic material which holds your earphone in place. Durable and will not be broken easily even if it accidentally falls on the ground or accidentally stepped on. It has a mechanical spring inside which retracts the cable automatically.
Unique design with the most convenient way of storing your cables and cords. Perfect gift idea for your friends and family.