For Her, Health And Beauty
Automatic Hair Braiding Machine Hair Twister Device
In Stock
(Ships Out Within 24 Hours)
Easy one handed use.

Access to easy styling options anywhere.

Rotating motion creates trendy double, triple or quadruple strand braids.

Simply push the button, and your hair will be braided in seconds.

Operated by 2 AA batteries (not included).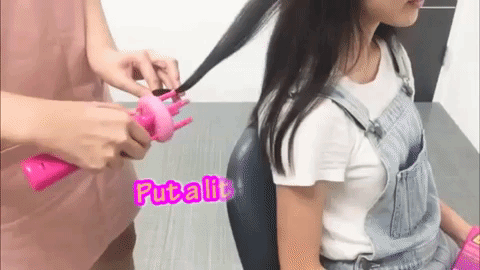 $32.57
& Free Shipping Worldwide
Automatic Hair Braiding Machine Hair Twister Device
Braiding your hair can be time-consuming. With the Automatic Hair Braiding Machine Hair Twister Device, you can have a variety of different braid styles in no time. The perfect tool for someone who does not know how to style and braid a hair. Fun and easy to use letting you create unique style every time. A great gift idea too for kids and women!
Simple to Use
Just put little hair on each pin, you can put 2 – 4 thin strands depending on what you want. And as soon as you turn on the power, it will automatically twist your hair. It will just take you a few seconds to braid a part of your hair. Try different styles and be a little creative. This will be exciting and fun for you and also for kids! You kids will learn how to tie and style their own way in a creative way!
Compact Design
It is battery-operated and will be useful for a long time. This will provide you an easy solution for hair styling whenever needed. Create a different hairstyle every day using this device. It is compact and lightweight and is easy to bring anywhere. Great hairstyling device you can bring while traveling or for office use. Its size fits perfectly for a comfortable handling grip.