Cellphone Accessories, Computer and Games, Fun Stuff, Games
Augmented Reality Gaming Gun
1,036 Orders
In Stock
(Ships Out Within 24 Hours)
AR Gaming Gun.
Age Range:  6 years and older.
Combine the real world into the virtual games world.
Compatible with iPhone and Android smartphones via Bluetooth.
Bring the game into the real world. Indoors or outdoors.
You can download games via an app.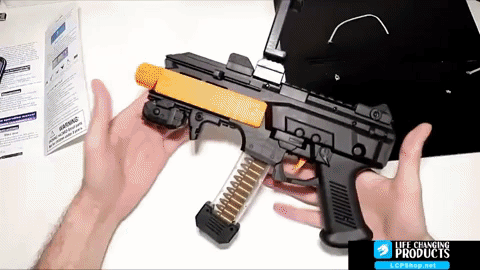 $99.00
Free Shipping Worldwide
Lifetime Warranty
Combine the real world with the virtual gaming world with smart gaming technology, the perfect tool for virtual reality games and apps. Compatible with android virtual reality for iPhone or Android smart phones via built-in bluetooth and gaming apps. Bring your virtual game into your real world, indoors or outdoors and enhance your gaming experience.  This immersive gaming experience will give you the most realistic gaming experience with improving your target accuracy. The AR Gaming Gun comes with an app that will give you access to Augmented Reality Games, wireless for the ultimate experience.