Convenience, Eco Friendly, Fun Stuff, Kitchen, Reusable
Angry Mama Microwave Cleaner
275 Orders
In Stock
(Ships Out Within 24 Hours)
Steam clean your microwave without harmful chemicals or scrubbing

Reusable and heat resistant

Dishwasher safe

Very easy to use

Eco-Friendly cleaning alternative
Just heat 7 minutes inside your microwave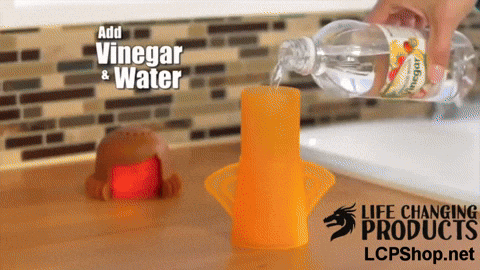 $25.90
Free Shipping Worldwide
Lifetime Warranty
Angry Mama Microwave Cleaner
Admit it, cleaning your microwave is sometimes a tough job. It is hard to remove the sticky dirt and the bad smell inside. But if you use this Angry Mama Microwave Cleaner, one less problem solved! No more wasting of time scrubbing those stubborn messes inside your microwave.
Its very cute design will make your microwave cleaning interesting and fun. If you hate cleaning them, then this product will definitely change your mind! You'll be amazed at how it works and how it will save you more time cleaning your microwaves.
Easy to Use
Open the cap which is Angry Mama's head
Put vinegar and water inside
Put inside and microwave for 7 minutes
Wait for 2 more minutes before removing Angry Mama inside
Wipe the inside
Safe and Effective
Just vinegar and water and your microwave will be clean again. No need to use chemicals. This Angry Mama will make you love cleaning microwaves often! The steam will soften all the stubborn dirt and stains inside the microwave so all you have to do is wipe them clean after.
Very easy to clean as it is dishwasher safe and to store too. Perfect gift for everyone's home. Give this as a gift to your mother and it will make her laugh! This is the safest alternative for cleaning your microwaves. Heat resistant which will give you no worry about heating them on the microwave. This product is made perfectly for cleaning the inside!