Convenience, DIY, Popular, Tools
Angle Finder Template Hand Tool
640 Orders
In Stock
(Ships Out Within 24 Hours)
Perfect for builders, craftsmen and DIY-ers alike.

An essential tool for any toolbox!

Save time, money and effort, the Angle Template Tool will eliminate wasted time and tedious, repetitive measures.

The tools four-sided ruler mechanism slides and locks into any desired angle creating a reusable stencil for endless applications. 

Great for repetitive spacing. 

Works on any surface, brick, concrete, fibreglass, etc.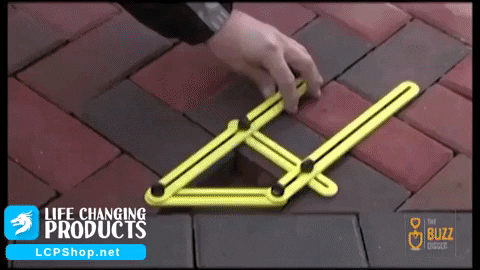 $36.99
Free Shipping Worldwide
Lifetime Warranty
Angle Finder Template Hand Tool
With the Angle Finder Template Hand Tool, you can get your repairs to get done fast and easy. You don't need to make new templates for every work and repair nor measure every angles repeatedly. This Angle Tool will help you save time and will provide you with an accurate measurement every time.
Compact and Durable Design
Durable construction and folds for easy storage, this is a must-have tool to have in your home. If you love fixing or renovating part of your home on your own, this is a very helpful tool to have. You can retile your bathroom floors or walls or replace and build a new countertop using this tool. Do not delay your work by keep on measuring the corners and finish your work without wasting labor and materials. This tool is foldable and lightweight and is a perfect fit for your toolbox.
Functional Uses of Angle Tool
This angle tool will be helpful for all your repairs around your home like in windows, floors, countertops, bathroom, and more. You can fix and lock the slides of this angle tool which makes measuring correct and easy. It can be used for many more repair applications and will guarantee accurate repetitive results.