Cellphone Accessories, Consumer Electronics, DIY, Gadgets, Popular
WiFi Endoscope Camera Retrieval Tool
In Stock
(Ships Out Within 24 Hours)
Compatible with iOS, and Android
Minimum Illumination(Lux): 30
Lens (mm): 8mm
Length available: 2m
Supported Operating Systems: Windows Vista – Windows 10 and Mac OS
Video Compression Format: MJPEG
Waterproof
Resolution: HD 640 x 480 and 1280 x 720
6 adjustable led lights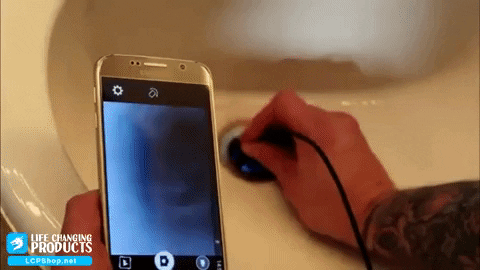 $59.99
& Free Shipping Worldwide
Easy to Use Endoscope Camera Retrieval Tool
With the Endoscope Retrieval Tool, you can source out and retrieve items lost in hard to see places. The WiFi Endoscope Camera has a tiny mirror, a hook and a magnetic rod to easily find and retrieve the things you dropped or lost. Not only is it the perfect retrieval tool, but also a great way to get the perfect shots in places not easily accessible.
Waterproof Endoscope Camera With Quick Installation App
Using the latest wireless technology, you simply need to download the app and follow the easy installation instructions. Not only is the Endoscope waterproof but also has adjustable LED Lights to find the perfect setting for your needs.  In addition, it is compatible with any smartphone, laptops, and tablet. High-quality images and videos with the  Endoscope. The Camera gives you eyes where you need them.
How To Use Your Endoscope
Step1 : Install Mobile Phone Software.
Step2 : Plug the camera into the WiFi unit.
Step3 : Turn On Wifi Unit.
Step4 : Connect your device to the Wifi unit.
Step5 : Once the WiFi is connected, turn on the APP and you are ready to use your Endoscope.