Family & Child, Fun Stuff, Gadgets, Games
Air Disk Hover Power Soccer Game
540 Orders
In Stock
(Ships Out Within 24 Hours)
Enjoy playing soccer, hokey or bowling
Can be for indoor and outdoor play
Works on any smooth floor surfaces
Super strong and durable
Battery operated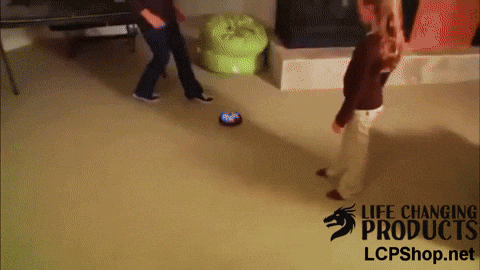 $36.99
Free Shipping Worldwide
Lifetime Warranty
Air Disk Hover Power Soccer Game
Turn any smooth surface into your big playground and play with this Air Disk Hover Power Soccer Game! It doesn't matter if you are indoors or outdoors, as long as you have a flat and smooth floor, you can experience a super fun game. Kick it or smack it, this works like a real soccer ball. Your perfect indoor game when it's raining!
Made of Durable and Top Quality Material
You can play different sports with this Disk Soccer ball. This ball is made for an unlimited fun gaming experience. It will not limit you to its possibilities because you can use this ball and smack it with a hockey stick or crash it to your bowling pins. It will not break whether you smash it repeatedly on the wall or kick it hard.
Intended Use
You can play bowling, hockey, and soccer with this ball. Play alone but much better if you have your friends and family with you for a lot more fun! Play inside your room ar outside where it is more enjoyable. You can really appreciate the use of this if you are in a wider area. You will feel like you are in a real game!
Perfect gift ideas for kids and adults! Especially those who are sports enthusiasts or want to practice their skills even if they are just at home.
| | |
| --- | --- |
| Color | Red, Blue, Pink, Yellow |