Cars, Convenience, Tools
Air Jack Inflatable Bag Car Lifter
In Stock
(Ships Out Within 24 Hours)
Helps you get out when stuck in sand, mud, and snow
Safely lift your car up in seconds!
Simple to use and totally not damage your vehicle
A must-have in every vehicle for emergencies
Pump not included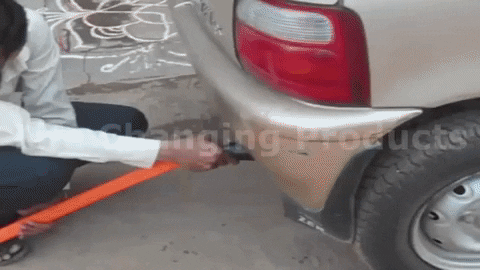 $299.00
& Free Shipping Worldwide
Air Jack Inflatable Bag Car Lifter
This Air Jack inflatable car lifter is what you exactly need when you get stuck in sand, mud, and snow. Save yourself time and energy as it will safely lift your car up in seconds! It is simple to use and will totally not damage your vehicle. An essential tool you need to have inside your car in case of emergencies.
Working Principle
The use of automobile exhaust air into the airbag and maintain a certain pressure. The pressure in the airbag into a car chassis lifting force will be evenly distributed which makes the convenience of lifting the car.
Advantages
It has triple protection layers both for the top and bottom jack part and double protection for the body.
Safely lift your vehicle up in a short time.
Simple to use and is very efficient without the risk of damage to your vehicle.
Safety Precautions
Do not overinflate, 90% capacity is maximum.
Clear away items from the ground before inflating the jack.
Ensure you use the protective mats provided.
Handbrake your vehicle before using the jack.
| | |
| --- | --- |
| Weight | 5.5 kg |
| Dimensions | 15 × 15 × 15 cm |