DIY, Popular, Tools
Adjustable Hole Saw Drill Bit Tool
9,142 Orders
In Stock
(Ships Out Within 24 Hours)
Easy to use and to operate
Adjustable design
Durable and strong
For DIY projects
Makes job done easier and faster
For wood and metal use

Material:

Cobalt Steel Alloys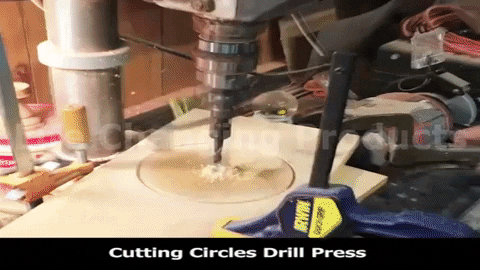 $26.50 – $32.50
Free Shipping Worldwide
Lifetime Warranty
Adjustable Hole Saw Drill Bit Tool
Make a hole in metal and wood objects easily using the Adjustable Hole Saw Drill Bit. This drill bit allows you to make a hole in any size you want with just one tool! It has a drill bit in the middle and 2 sharp tools on both sides which you can adjust for the hole size. Super easy and much more convenient to use!
Convenient to Use
Imagine all the money that you can save if you purchase this one tool than buying each bit for different size of a hole. This makes your projects be done a lot easier and faster. You don't have to keep on replacing the bit anymore which is very time-consuming. Now with this tool, all you have to do is adjust the 2 tools on the sides of the drill bit and you are good to go. Using this tool will give a flawless result with a smooth and perfect hole every time. Available in 120-300 mm adjustable hole sizes!
Durable and Portable Design
Made of cobalt steel alloy which will guarantee strength and durability. This tool will surely last long years of service. You can keep it easily in your drilling tools so you can easily find it when you need it. A must-have if you love doing repair around your home by yourself. It makes life and work easier which can also save you effort and energy. Its compact design makes it very portable and easy to carry anywhere around your home or even outside.
| | |
| --- | --- |
| Weight | 0.35 kg |
| Dimensions | 15 × 15 × 5 cm |
| Size | 30mm to 120mm, 30mm to 200mm, 30mm to 300mm |