For Her, For Him, Health And Beauty, Popular
3D Massager Face and Body Roller
487 Orders
In Stock
(Ships Out Within 24 Hours)
Face Massager (can be used for facial care and body care).

Promotes skin tightening,and improves blood circulation through solar micro current.

Stimulates the cells and promotes metabolism and improved circulation.

Gathers energy by means of a mini solar panel on the main body. It releases micro solar currents massaging.

Massage beads turns 360 degrees.

Easy to clean.

Ergonomically designed massage beads for easy, no hassle use.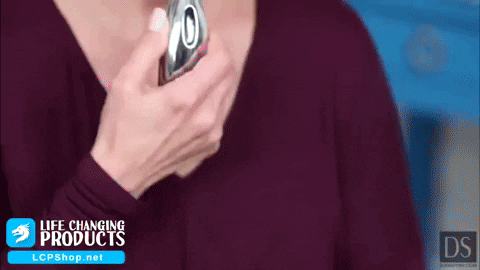 $36.98
& Free Shipping Worldwide
3D Massager Face and Body Roller
The 3D Massager Face and Body Roller has a 360-degree rotate design and kneading technology. It uses microcurrents to stimulate the cells while promoting increased skin metabolism and improves circulation that will result in skin tightening. Using this leaves you with healthy and glowing skin.  The rolling effect allows for a deep, full pressure facial massage which can improve skin texture while refining enlarged pores.
Health and Beauty Benefits
This massager is using an environmentally friendly solar panel to power the low-level electrical currents. It can treat nerve and muscle pain and inflammation and improve your face and neck muscle tone. It can also lessen your fine lines and remove your wrinkles. You can massage all your body parts safe and comfortable with its 360-degree rotating rollers. It is effective to use for face slimming, skin lifting and tightening, body shaping, and many more. With its waterproof design. you can also make use of this massager during bath time.
Compact Design
This 3D Roller is designed specially to fit comfortably in hands. It is safe, easy, and effective to use. You don't have to go anymore on expensive trips to a spa or beauty salon. This massage roller will help you achieve the beauty goals you desire. You can bring this anywhere with you and message anytime you want and as long as you want.