DIY, Popular, Tools
12″ Riveter Manual Pop Nut Gun
In Stock
(Ships Out Within 24 Hours)
Installing a rivet pin made fast and easy with the use of this tool
Lightweight and durable construction
Very easy to use
Working Stoke: 7mm
Length: 290 mm (12″)
Net weight: 656 grams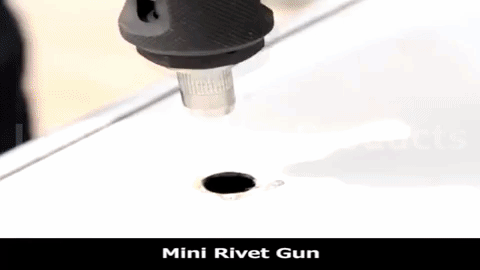 $99.00
& Free Shipping Worldwide
12″ Riveter Manual Pop Nut Gun
Install a rivet pin into the perfect position using the Riveter Manual Pop Nut Gun. This is a very handy tool you can use for your DIY home repairs at home and office. Made of lightweight and durable materials which are very comfortable and easy to use. A convenient manual tool you can add to your toolbox.
How to Use
Always wear safety protection for your hands and eyes if you are using this tool. Wear gloves and glasses as this toll involves pressing metals.
Prepare all the materials you need – lay out the metal sheets you need
Put the sheets side by side and in an overlapping position so you can fix the rivet
Hold the rivet in one hand and the trigger with the other hand. Push the metal rivet to the tool as far as you can so it rests at the back of the gun.
Insert the head of the rivet through the holes in the metal sheets. Push the tool down and pull the handle of the gun until you feel the tool's resistance.
Release the handle and make sure it is installed tightly on top of the rivet
Pull the handle again and repeat until you hear a popping sound from the end of the gun
Handy and Portable
The compact and portable design which makes it very easy to use and to store. Made of durable materials with a comfortable handle for a safe grip which will not slip on hands. A great addition to you DIY repair tools, making fixing and repairing so much more convenient.
| | |
| --- | --- |
| Weight | 1.02 kg |
| Dimensions | 22 × 15 × 7 cm |