Cellphone Accessories, Consumer Electronics, Gadgets, Popular
USB Spy Cam
In Stock
(Ships Out Within 24 Hours)
1080P HD Wall Charger.

The smallest charger camera in the Market.

Size:1.15 X 0.95 X 0.95 Inch.

Video resolution is 1920 x 1080P with 80 Degree wide angle view.

Doubles as a charger.
Inconspicuous and useable.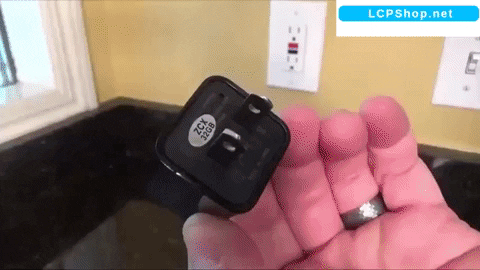 $99.00
& Free Shipping Worldwide
This inconspicuous USB Spy Cam/Charger records at 30 FPS and is usable with an SD memory card. Doubles as a useable smartphone charger. No visible lights while recording so it can be used in any environment. Loop recording with auto overwrite. Can charge and record simultaneously. Compatible with PC, plug the spy charger into USB port of your computer to view the footage. if you are using  a SD card, you can simply pop it into the card reader to view and store the files on the computer.